Pizza-lovers, listen up! From melt-in-your-mouth cheese to caramelised pear, we've rounded up some of the city's best pizza for when cravings hit.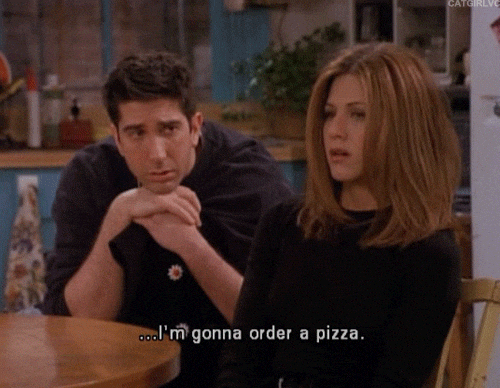 Otto | Caroline Street 
Fancy a proper wood-fire pizza? Based in the Jewellery Quarter, this independent gem won't disappoint. If this website intro isn't enough to make you fall in love with them, we don't know what will: "We took their claim to canals and now we've taken their pizza too. Next stop, tilt the BT Tower." With toppings from Margherita to fennel sausage and Colton Bassett, pop in for an authentic pizza.
Dig Brew Co | River Street
This craft brewery based in Digbeth is a strong contender for the best pizza in the city. In-house 'Practise Pizzeria' offers artisan thin crust including all the classics as well as more adventurous toppings like courgette flowers and anchovies. In a street food atmosphere, nothing goes hand in hand with a pint more than a good pizza.
La Galleria | Ethel Street
If you're on the lookout for an authentic pizza, pop into La Galleria for a full menu of Italian cuisine. This little family-run restaurant will please any pizza addict looking for the real thing. The menu features an extensive pizza list; we love the sound of the bresaola beef with parmesan and lemon. Buon Appetito!
Alicia's Micro Bakehouse | Pershore Road
The latest addition to Birmingham's pizza scene is already making loads of customers happy. The clue's in the name – it's a small place. One pizza on the mouth-watering menu caught our eye, the pancetta and mozzarella pizza topped with a runny egg and lots of rocket – it almost looks too good to eat. If you're still hungry after that, try the dessert dough topped with caramelised pear, Nutella and mascarpone – what's not to love?
La Vera | Martineau Place
We couldn't have a pizza round-up without including La Vera. Its laid-back vibe is just what you need when looking for a quick fix. The diner is popular amongst locals and the wood-fire pizzas won't break the bank. No wonder it was a runner-up for 'Best Pizza Joint' in the 2015 Italian Awards. Is it too controversial to go for the Hawaiian?
Baked in Brick | Coming Soon
Coming to the Custard Factory in May, we can't wait to see these award winners setting up shop. Frequent guests of Digbeth Dining Club will know why we're super excited to visit this one. Find out more about these pizza masters here.