Just like that, we're in March! In the week where we welcome God's favourite musical, The Book of Mormon, to Birmingham Hippodrome, we've pulled together our top picks of things to see, do and discover across Birmingham this week – enjoy!
The Big Pub Quiz | The Actress & Bishop | Monday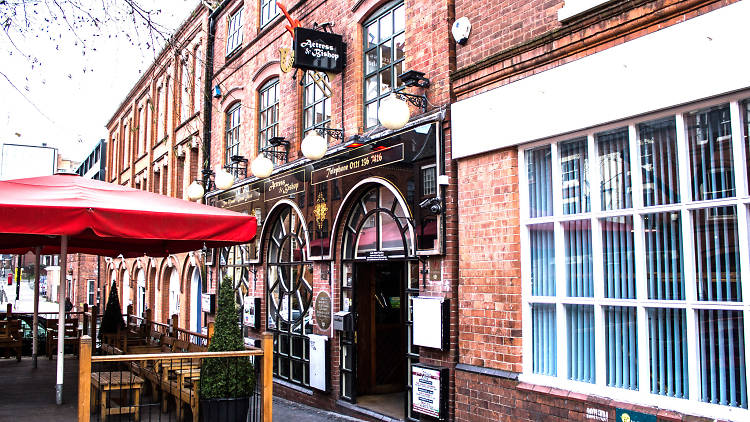 A popular spot for hosting quizzes in the city centre, this week The Actress & Bishop is putting on a Big Pub Quiz with a very special co-host, Ian Nicholas, who starred as Kevin Myers in the hilarious comedy movie, American Pie.
The quiz costs £2 to enter and will run from 8pm – 11pm, followed by a DJ set from Louise Woodley. Click here for more information.
Want to know more about some of the very best pub quizzes in the city? Click here!
The Book of Mormon | Birmingham Hippodrome | Tuesday 3 – Saturday 28 March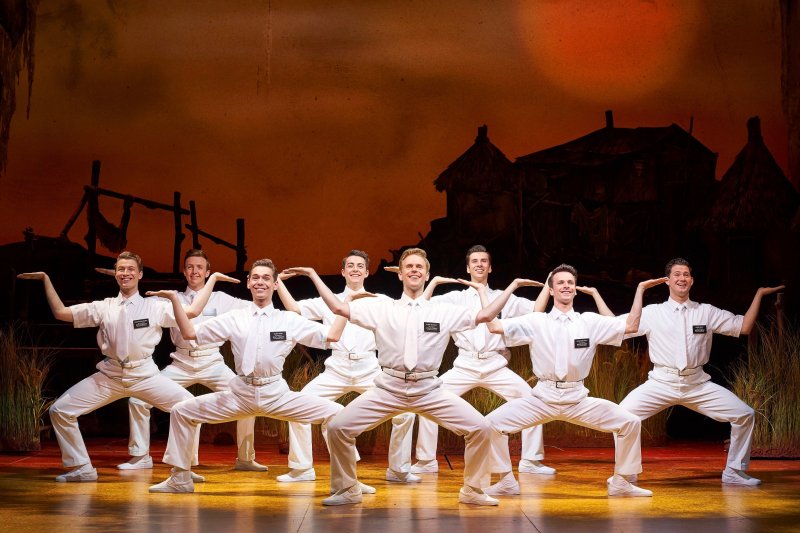 Hello! the time has finally come, as the smash-hit comedy musical, The Book of Mormon opens at Birmingham Hippodrome this Wednesday (March 4).
Created by the comical masterminds of South Park (Matt Stone and Trey Parker) and with music from Robert Lopez, The Book of Mormon follows the journey of two Missionaries who go on a journey as far away from Salt Lake City as it gets.
This nine-time Tony Award-winning show has been hailed by critics across the globe, blending classic theatre with dark comedy that will have you laughing from beginning to end.
Tickets are available now by clicking here. And, if you want to know more about the show, click here to read our interview with the cast!
Terrazzo Making | The Barber Institute of Fine Arts | Thursday
Those looking to bring out their crafty side might want to head to The Barber Institute of Fine Arts this Thursday, as interior designer Olivia Aspinall will be hosting an evening of terrazzo making.
During the evening, you'll have the chance to design your very own beautiful colour palette, before learning the skills of terrazzo making and creating pieces to take home. Places are priced from £60. Click here for more details.
LoveBrum's Big Quiz | Town Hall | Friday
If you can't make Monday's quiz at Actress & Bishop, don't worry, this Friday local charity LoveBrum is hosting its very own BIg Quiz that'll put your Brummie knowledge to the test.
With a focus on raising as much money for this incredible charity, the evening includes a drinks reception and food, as well as the main event – the quiz. Taking place at the iconic Town Hall, tickets are on sale now. Click here for more details.
Oh Wonder | O2 Institute | Saturday
Some huge acts are heading to perform in Birmingham this week, but we've decided to shine the spotlight on Oh Wonder.
This alt-pop duo burst onto the scene with their self-titled debut album in 2015, and went on to release two further records, Ultralife (2017) and their latest album, No One Else Can Wear Your Crown (2020) under Island Records.
Best known for their tracks including Ultralife and High on Humans, Oh Wonder are performing at the O2 Institute this Saturday. Click here to grab tickets.
Feminista Film Festival | MAC Birmingham | Sunday
Did you know that this Sunday is International Women's Day? And what better way could there be to celebrate than to head to Birmingham MAC for the Feminista Film Festival. Sharing stories from some of the most inspirational women and girls from around the world, this incredible docu-movie will be screening at the MAC at 3pm. Click here to book your tickets.